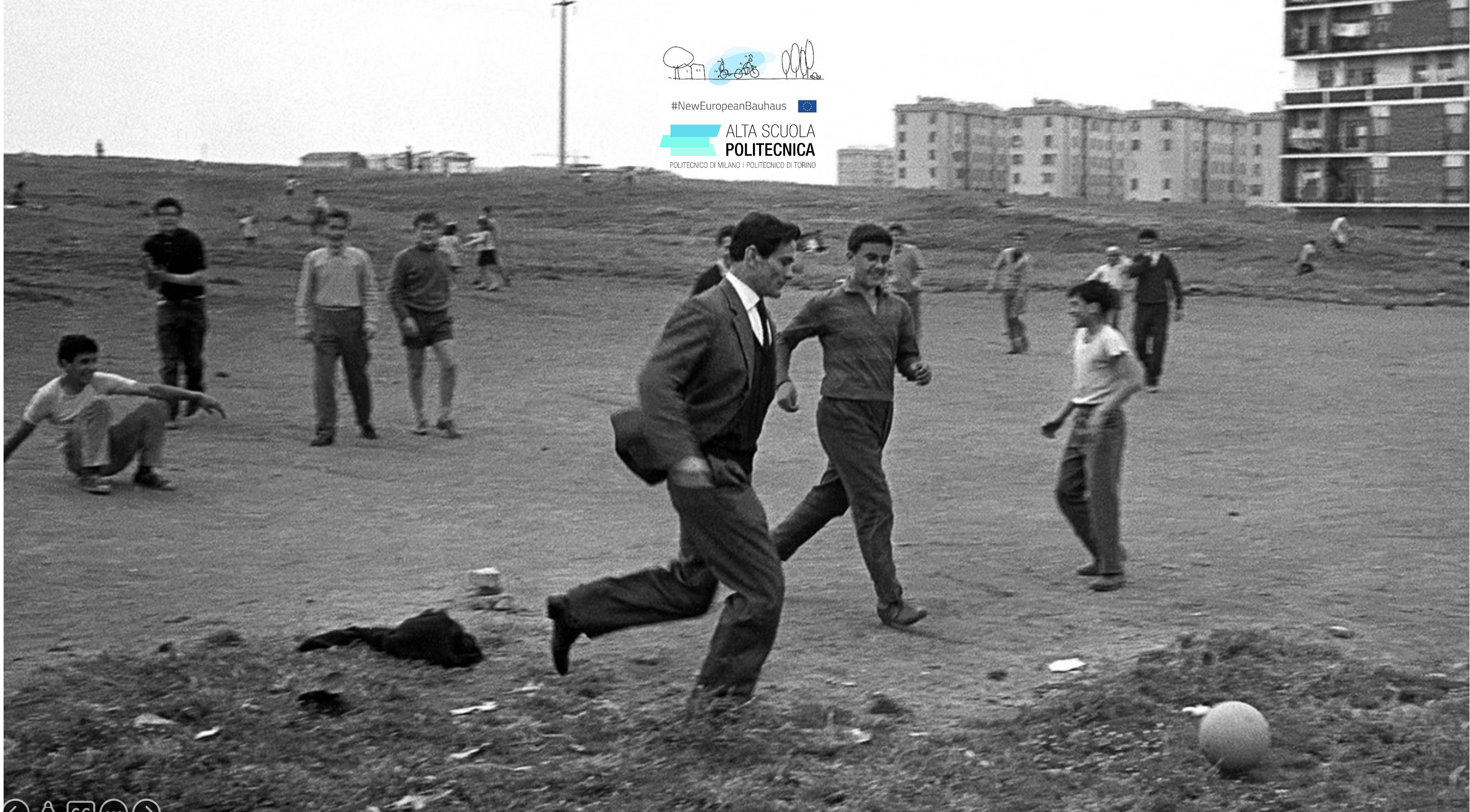 ASP Winter School '22 | The intangible matter of places: impact and innovation commons
"If we can land a man on the moon, why can't we solve the problems of the ghetto?"




Richard Nelsons
Richard Nelsons' icastic sentence is often used to compare our ability to manage and solve very complex technological challenges with our disheartening impotence when dealing with social challenges, such as inclusion and inequalities, due to their intrinsic nature of wicked problems. But what if, instead of comparing our ability to deal with these classes of problems, we tangle them up? One obvious outcome would be an inextricable bundle of even more unsolvable problems. The unlikely alternative one is the appearance of new dazzling solutions. 
Wicked problems are the playground of ASP students. The ASP – Alta Scuola Politecnica selects each year 150 exceptionally talented and motivated students among the applicants to the Laurea Magistrale programs in Architecture, Design, and Engineering at Politecnico di Milano and Politecnico di Torino, who in the winter School 2022 starting today in Loano will face the theme "THE INTANGIBLE MATTER OF PLACES: IMPACT AND INNOVATION COMMONS".
Their challenge is coupling technological opportunities and social problems to create a tech-intensive innovation district that is intrinsically conceived to produce desirable social outcomes, inclusion, and equal opportunities. Within such a vision, new institutional arrangements between public and private actors are needed to pursue actionable conventions that can trigger economically viable and investment-intensive solutions to social and environmental problems. Achieving such a vision is, however, a contentious endeavour and can present public and private actors with challenges and trade- offs. It is exactly the management of such trade-off through common goods and infrastructures the heart of the learning experience that students will be offered in this winter school. 
Students will be asked to design commons, shared intangible infrastructures that are set to deliver social and environmental impacts through innovation. Impact and innovation commons are public-private partnership schemes, impact finance and investing instruments, innovation governance schemes, impact-oriented models of entrepreneurship and, ultimately, their institutional arrangements.
The case of MIND Milano (https://www.mindmilano.it/) will serve as empirical background to inspire ASP students to design their commons. MIND Milano is an ambitious project conceived to transform the former Expo 2015 area of Milan into a high impact innovation district.
Student testimonials
What students have experienced at ASP Winter School 2022