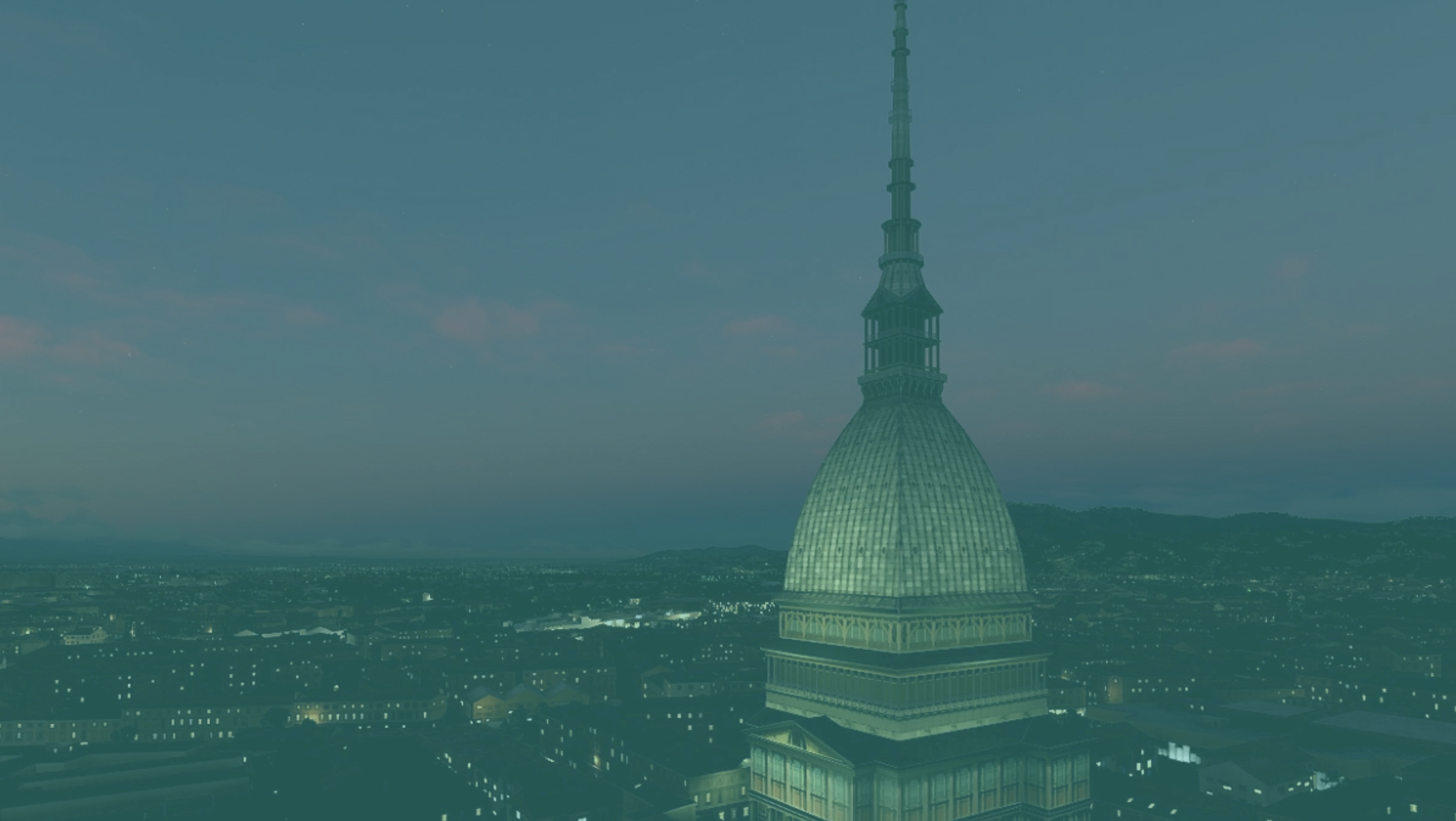 A New Impact Era: the GSG Leadership Meeting in Turin from May 23rd to 25th
34 countries come together to promote impact finance in the world. At OGR a public event on the evolution of social impact in public and private policies to catalyze new economic models for the benefit of all.
From May 23 to 25, 2022, Turin will host the Global Steering Group for Impact Investment Leadership Meeting, the annual meeting of the national Advisory Boards of the various member countries of the network.
The Global Steering Group for Impact Investment (GSG) is an independent movement established in 2015 to expand globally on the work done by the Social Impact Investment Task Force (SIIT), which was formed in 2013 under the UK Presidency of the G8. Through its National Advisory Board, the GSG represents 34 countries, with a mission to promote impact finance around the world. It brings together key players in the international impact ecosystem, from finance to social entrepreneurship, from philanthropy to the public sector.
This year, the GSG Leadership Meeting will be held in Italy in beautiful Turin, the Italian capital of social innovation, thanks to the activation of a partnership between Social Impact Agenda per l'Italia, the Italian network of impact finance and national Advisory Board of GSG, and Torino Social Impact, an innovative territorial public-private alliance that implements social impact projects.
During the GSG Leadership Meeting 2022, on Monday, May 23rd, a day of meetings and debates will take place. From 12.00 pm, at Cottino Social Impact Campus, a session of b2b meetings with the protagonists of the impact economy in Turin and from 4.00 pm, at OGR Torino, a public event, entitled "A new impact era – The evolution of social impact in public and private policy to catalyze new economic models for the benefit of all", which will open with the keynote speech of Sir Ronald Cohen, Chair of GSG. This will be followed by two panels with international speakers to explore the evolution of social impact policies and instruments – public and private – and to analyze new economic models aimed at integrating financial sustainability with the ability to effectively address emerging social challenges.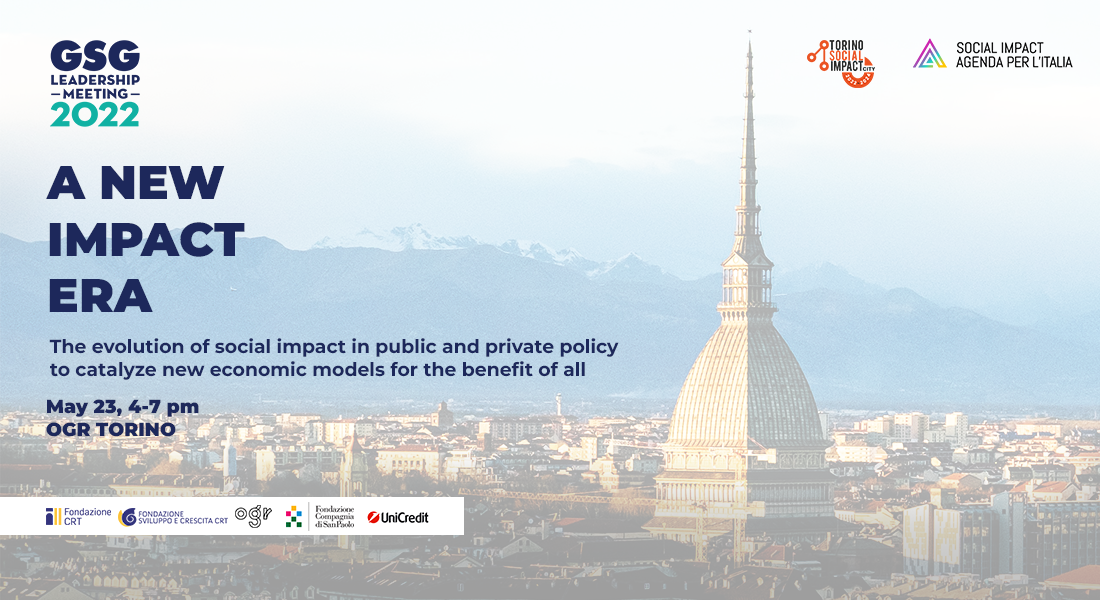 Why Turin
Turin is among the best territories to seize the opportunities arising from the affirmation of the entrepreneurial and financial paradigm of the impact economy. A very dynamic ecosystem with a scale suitable for the experimentation of solid scientific, technological and industrial skills; a third sector very strong and open to innovation, social incubators and accelerators; important capital oriented to social impact; international organizations dedicated to global social challenges; a strong orientation to corporate social responsibility; propensity for social innovation of public administrations; ability to create a system between public, private and third sectors.
Event partners
The event is organized in partnership with Fondazione CRT, Fondazione Sviluppo e Crescita CRT, OGR Torino, Fondazione Compagnia di San Paolo, Unicredit and Camera di commercio di Torino.